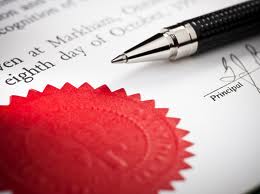 A Notary  is someone legally empowered to witness signatures and certify a document's validity.
Notary services are available for standard documents not pertaining to immigration.  Fees are based on charges allowed by Florida State Law.  Additional fees may apply for extensive documents, or outside on normal operating hours.
Ceremony Officiant Services are available for Weddings, Commitment Ceremonies, and Vow Renewals.
I am not an attorney licensed to practice law in the State of Florida, and I may not give legal advice or accept fees for legal advice.