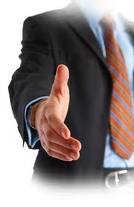 Ousley Concierge Services offers a wide variety of services to help the Corporate Client.  Any of the services listed can be applied to a corporate setting.  If you have a need, simply ask – we are here to assist you.
Corporate Gifts
Business Supplies
Catering
Event Planning
Entertainment
Group Outings
Small Meetings

Speakers
Employee Assistance with all services
Relocation Services
Contact your personal concierge to discover ways of adding that extra degree of comfort to life for you and your employees.  Help retain your valued employees by offering our services in your benefit package.  Or let us take care of the details that seem to get in the way of running your business.  Ousley Concierge Services is here to help you create the best work environment possible.
 Bringing A Better Balance to Life
Planning Services can be arranged for an event of any size. If your need is an intimate wedding for 10 people on the beach, or a lunch meeting for 300 employees – let Ousley Concierge Services take the stress out of the event for you.  We will take care of the details so you can stay focused on what is important for your presentation, or the beginning of your new life together.