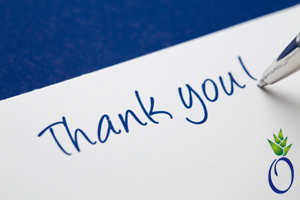 In a word, "WOW!"
Another word?  "DELIGHTED!"
My family's experience with "Ousley Concierge Services" in Florida this year was "Wow" – and more!  The level of service you provided exceeded anything I've experienced in all my travels around our wonderful globe. 
Joe and Carolina served my family of 7 for our ten-day stay in April and then served me and my son Joshua three days in June.  The June experience proved that the "Wow" experience of April was no anomaly; it is the kind service that one comes to expect from Ousley Concierge Services.
Their attention to detail was beyond remarkable; it was, as I said, "Wow!"  When we arrived, they knew each child by name – and nickname – and their ages – and had prepared individual notes and gifts for each. They included my wife too!  When they learned of my intended return in June – and which child was coming – the preparations were again personalized just for him. They even remembered his favorite breakfast.
Our professional relationship felt more like a close personal friendship.
As a corporate culture expert, and as a professional speaker on that and related topics, I have been blessed to share the platform with some of our nation's leading customer service experts.  I've read some of the most popular books on how to create "Raving Fans" – how to delight, to wow, to exceed; how to provide an experience – not just a service – for your clients. My experience with Ousley Concierge Services provided me several new first hand stories for my keynote addresses on this much talked about, but rarely realized thing called "customer service excellence".
Joe and Carolina have forever raised the bar.  They are now the standard against which all service interactions will be measured – by my family.  They demonstrate beyond theory what customer service really is and what is possible.  When other families come home from Orlando, there is much talk about theme parks, a certain fun ride, a favorite fictional character – then in a few weeks all is forgotten.  My family has been home for several months and we are still talking about our trip – but not about theme parks or rides.  Even though we did spend 5 days at Disney World, all of my children's stories to their friends were about their experiences with their two "really cool" new friends, Joe and Carolina. 
While I strongly suspect that all of your staff is selected for their spirit of service, still I must compliment you on your selection of the "right people", your training, and the superior experience you provide. 
Thank you and your team for making my family's trip in April so personal, so memorable, and so absolutely delightful.
With Enthusiastic Gratitude,
Kirk A. Weisler
Author, Speaker, & President, Team Dynamics, Inc
Ousley Concierge Services is a great place for Central Florida Residents to help achieve balance in life. It is also a great spot for visitors to get ideas for their visit.